How It Works
It's the rule of 2s:

Simply spray the bowl 2 times before going for your number 2. Our scented spray instantly traps bad odors leaving you with a fresh bowl and a clean conscience.

Et voilà, no more embarrassing situations.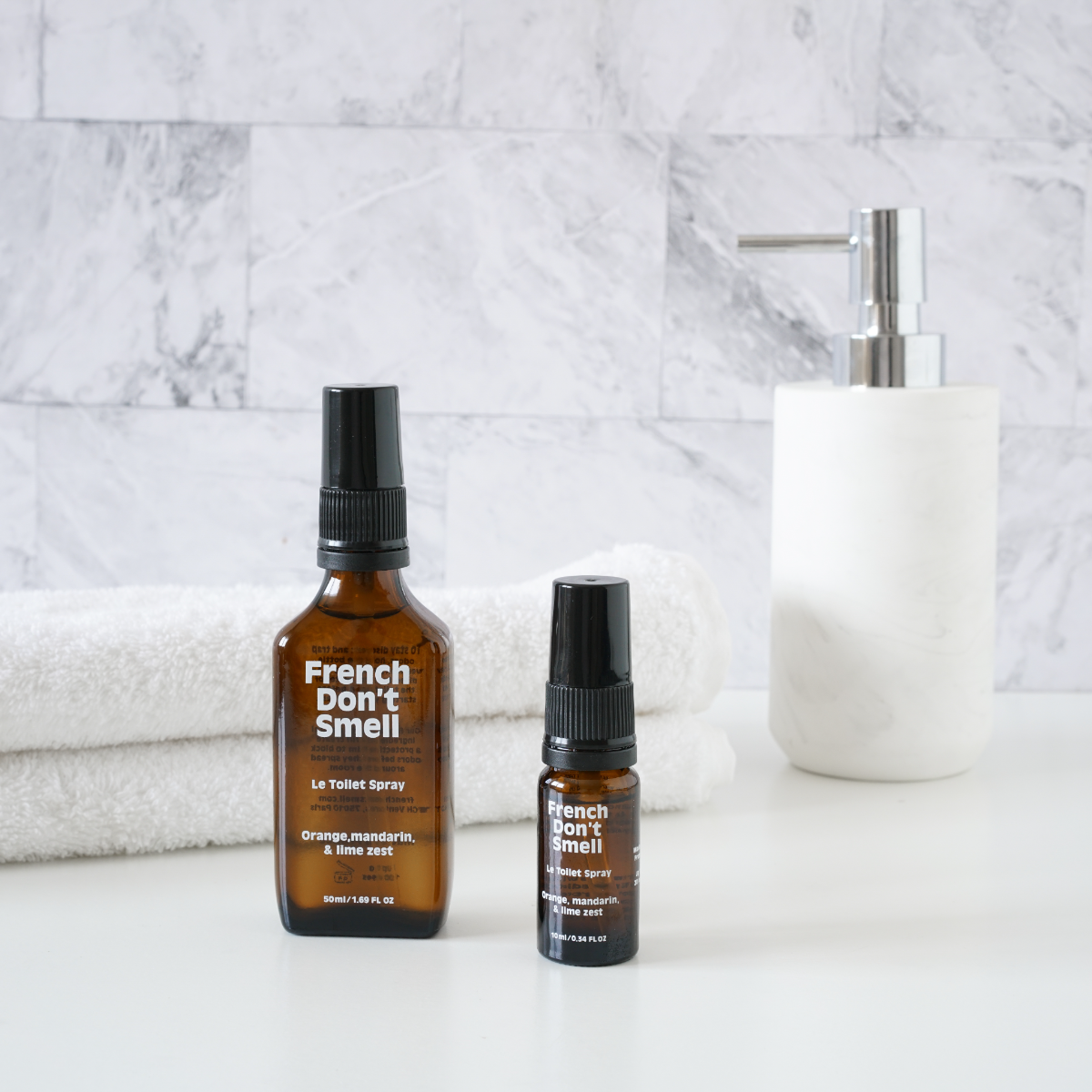 What Sets Us Apart?
✅ Made in France. Each Spray de toilette is created in the French city of Grasse, where some of the best perfumes in the world are created.
✅ Chic & Recyclable glass bottles. Our portable bottles are discreet and tasteful for easy on-the-go use or for your bathroom display
✅ Highly biodegradable formulation. Our formula is entirely safe for toilets and plumbing systems.